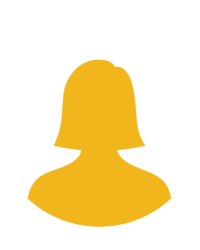 Dr. Gabriella Wesselényi
Dr. Gabriella Wesselényi attended the Faculty of Dentistry at the University of Szeged, Hungary where she earned her Doctorate of Dentistry in 2009, and completed her Specialisation in Periodontal Diseases in 2012.
She has extensive experience in the area of dental implants, extractions and gum health.
Dr. Wesselényi's areas of interest include bone augmentation; peri-implant lesions; soft tissue management; periodontal conditions and the scientific evaluation of oral health.
Qualifications
Specialist Qualification in Periodontal Diseases, University of Szeged, Faculty of Dentistry
Doctor of Dental Medicine, University of Szeged, Faculty of Dentistry
Here are just a few of the courses I've attended recently:
2017 Dr. Inaki Gamborena: Techniques and Management of single tooth imlant in esthetic zone
2016 Nobel Biocare Symposium (Budapest)
2015 Prof. Dr. Anton Sculean: Regenerative and Plastic Esthetic Periodontal Surgery Treatment
2015 Giulio Rasperini (Milano): Papilla preservation technique in periodontal surgery
2015 Phd Dr. Sofia Aroca and Prof. Dr. Anton Sculean: Evolution of surgical treatment of gingival recession: from localized recessions to multiple recessions
2015 Perspectives in Implantology and Periodontology (Szeged-Hungary)
2013 Geistlich: Regenerative Therapy in Periodontal Surgery
2013 Perspectives in Implantology and Periodontology (Szeged-Hungary)
2013 Theoretical and Practical Aspects of Advenced Implantology and Prosthodontics (Petach Tikva-Israel)
2013 Dent-Art-2013 (Szeged-Hungary)
2012 Prof. Dr. Fouad Khoury (Olsberg, Germany): Soft Tissue Management and Prosthodontic Restauration
2012 Nobel Biocare Symposium (Guthenburg-Sweden)
2012 Up-to-date learning of dental science (Hungary)
2012 Perspectives in Implantology and Periodontology (Hungary)
2011 Volom Esthetic Dental: Veneer preparation and planning
2011 Volom Esthetic Dentistry: Vpecial treatment planning for patient with periodontal diseases
2011 8th International congress of Implantology (Hungary)
2011 Scientific Conference of the University of Szeged (Hungary)
2010 Etiology and therapy of periodontal diseases (Hungary)
2010 Competence in Esthetics (International East Europian Dental Seminar) (Hungary)
Reviews