Dental Implants are the best way to replace missing or damaged teeth.
A dental implant is a replacement for your own tooth root, made from titanium and fitted precisely into your jawbone. The implant procedure is as follows…After a full and detailed initial consultation, where all of the options are provided to you, including costs, you will have a full diagnostic plan created. Once this implant procedure plan has been approved by yourself, you will then move on to have the dental implant placed. The implant is inserted under local anaesthetic by one of our Oral Surgeon specialists, where it fuses over time with your own bone in a process known as osseointegration. This process takes between three to six months but will vary from patient to patient.
Once the dental implant – the replacement 'root' – has fused to the jaw, you may add a crown, a dental bridge, or full dentures atop a single dental implant or multiple dental implants. The secure implant will allow any prosthetic teeth to be attached with a titanium screw and to look, feel and function like natural teeth.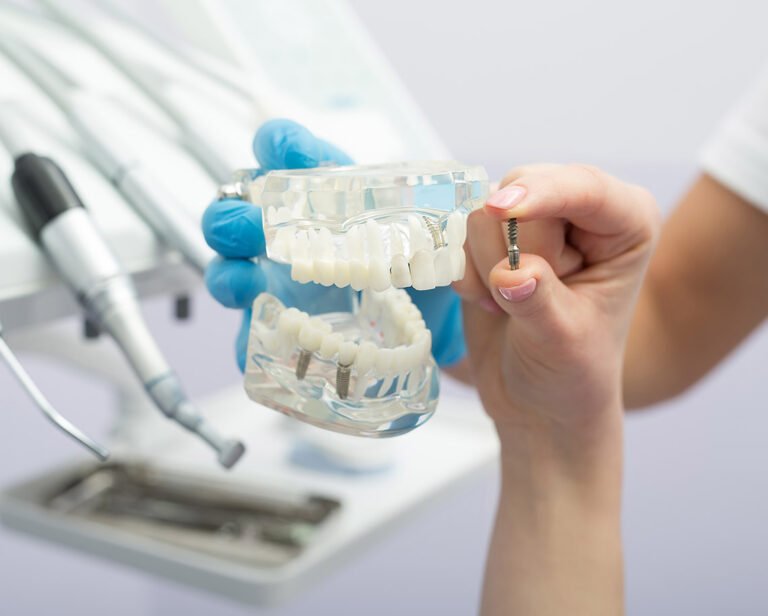 Why get my dental implants from the Smile Store?
Smile Store – The Dental Specialists are experts in Dental Implants in Cork
Our Oral Specialist Surgeon has a Master's Degree in Implantology
One of the most affordable dental implant costs in Ireland
We will help change your life
We offer a lifetime warranty on all our implant dentistry
Who can benefit from Dental Implants?
People who are missing teeth
People who wear full or partial dentures
People who wear bridges