Invisalign Treatment At Smile Store Cork: A Step-By-Step Guide
What is Invisalign?
Invisalign is a system of transparent plastic braces.
It consists of a series of custom-made plastic aligners that you change every two weeks.
Advantages of Invisalign
If you are a suitable candidate for the kind of re-alignment Invisalign provides, there are two main advantages to the Invisalign system:
1) The transparent Invisalign aligners are almost invisible on your teeth; perfect for people who don't want their braces to be obvious.
2) Invisalign aligners are a removable appliance, meaning they can be slipped on and off yourself. The clear plastic tray fits very snugly over your teeth but can be conveniently removed when you eat, drink or brush your teeth.
Invisalign is more than just one device – it's a series of clear aligners, changed every two weeks, and designed to be worn over a period of time to guide teeth into proper alignment.
Unlike traditional braces, which are usually made of metal and are fixed to the teeth, the Invisalign system uses transparent trays which are clear and neat; practically invisible and can be popped in and out as needed.
Each aligner in the series is designed to move teeth a little bit more on each step, so once the series has been completed over the designated number of months your teeth will be where they should be!
Invisalign Step by Step Process
All Orthodontic treatment is completely customised for each patient, as moving teeth is quite a precise process.
The Orthodontist will take x-rays, pictures and impressions of your teeth, and will send them to the US-based Invisalign Company.
Invisalign use a computer model called 'Clincheck' to create a three-dimensional image of how your teeth are now; how they will gradually move into place using the Invisalign aligner series, and what they will look like after treatment.
The Orthodontist will review this model with you, showing you the map of each step of your detailed treatment plan that anticipates exact movements of your teeth and how they will shift at each stage of the Invisalign process. 

The computer model demonstrates how your teeth with be moved over time, and is personalised to your case to allow you to see a good outline of how the treatment will work for you. Every case is unique and the specific details of your case will be discussed with your Orthodontist.

A series of clear aligners, made from high-tech smooth plastic engineered to be comfortable in your mouth, are created specifically for your teeth. They'll fit snugly over your teeth, won't irritate sensitive gum or cheek tissue and are see-through, so it doesn't look as if you're wearing a corrective device. You can just pop them out in order to eat or brush your teeth; your Orthodontist will tell you how long you must wear them for every day (usually about 22 hours)
Every two weeks you'll progress to the next set of aligners to take you up a stage in your treatment process.
The Orthodontist will keep an eye on your progress to make sure everything is moving as planned, reviewing the progress once every six weeks or so.
How long does Invisalign treatment take?
The length of your treatment process will depend on how far your teeth need to be moved. It's very important to make sure you stay compliant with your Orthodontist's instructions – no cheating!
After your treatment with Invisalign is complete, you will need to wear a plastic retainer all day or at night to keep your teeth in their new position – it depends on the person, as each case is different.
Not everyone is a suitable candidate for Invisalign, but a consultation with our Orthodontist will determine what the best options are for you and what you can expect from the right orthodontic treatment.
Get Beautiful Straight Teeth-What's the Invisalign price?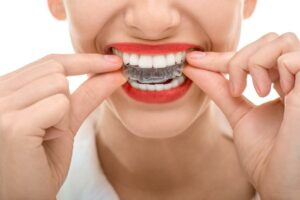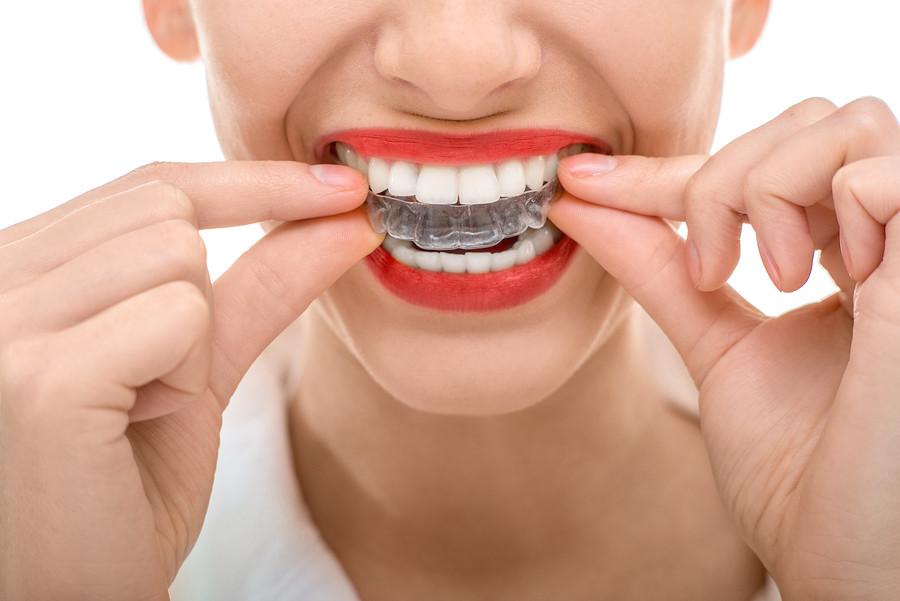 Orthodontics is all about correcting the positioning of the teeth, to fix the bite and improve the appearance. It usually involves wearing braces of some type. The cost of ALL Orthodontic Consultations is deducted from cost of treatment-just call us at 021 432 0004 to or click here to get started. The is Invisalign price starts from €2556 (Total fee depends on treatment complexity). Pay as you go payment plans are also available.
Why Invisalign?
Clear, tough plastic tray aligns teeth
Practically invisible
Eat what you like, when you like
Remove the device when you need to
Brush and floss normally
To see if you are a suitable candidate for INVISALIGN call us on 021 432 0004
Benefits of Invisalign
Straightens crooked teeth
Closes wide gaps between teeth
Aligns tip of teeth
Improves speech and chewing
Prevents trauma and wear to teeth and gums
It's never too late to get a beautiful smile! Call to book your consultation on 021 432 0004.