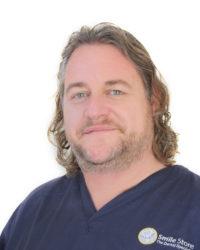 Dr. Bence Kádár
Chief Surgeon and Medical Director at Smile Store. Oral Surgeon Specialist; Master of Implantology.
I graduated in 2003 as a Specialist of Tooth and Mouth Diseases at the Dental Faculty of the Semmelweis University, in Budapest. As both of my parents are dentists, I had the luxury of getting private lessons (whether I wanted them or not!) and extra 'chair-side' practise under their supervision, from the very start of my studies.
I improved my skills and knowledge at the University Clinics of Padua and Trieste in 1999 and 2000, as well as an appreciation of Italian and French food! After graduating in 2003 I worked at the Oral Surgery Clinic of Semmelweis University Budapest where I was able to learn a lot about Implantology. After assisting at hundreds of surgeries, I placed my first 'solo' implant in January 2004.
I enjoyed speaking at many International Dental Congresses, and lectured many University students at Semmelweis. I am fascinated by the continuing advancementsin dental implant technology and am proud to say I specialised in Implantology at the prestigious IMC® Master Program in Germany; the in-service master course led me to the internationally accredited degree of 'Master Of Oral Medicine in Implantology'.
In 2008 I graduated with honours as a Dento-Alveolar Surgeon Specialist at Semmelweis University Budapest. At the same time I worked with my parents in our family clinic and others as an Implantologist, treating hundreds of foreign (mainly Irish, British, French, German, Austrian, Italian and American) patients.
In 2010 I registered with the Irish Dental Council as general dentist and as an Oral Surgeon Specialist. I live in Cork now and I love it here; I feel so welcome in the community. I'm lucky enough to work in a profession that I am passionately interested in and there is nothing more satisfying to me than seeing patients, who have had trouble with their teeth for years, leave my surgery with a big beautiful smile.
Qualifications
2014 Master of Science in Implantology and Dental Surgery, Münster, Germany
2008 Specialist in Dento – Alveolar Surgery, Semmelweis Medical University, Budapest
2007 Master of Oral Medicine in Implantology (MOM) Medizinische Fakultät der Westfälischen Wilhelms-Universität, Münster, Germany
1996 – 2001 Doctor of Dental Medicine (DDM), Semmelweis Medical University, Budapest
Appointments
2001-2008 Lecturer at the Oral and Maxillofacial Surgery Clinic, Semmelweis University, Budapest, Hungary
2003-2007 Training program director for ITI Straumann dental implant system, Budapest, Hungary
Membership
Irish Dental Association
International Team for Implantology
Hungarian Medical Chamber
Dental Implantologist Association of Hungarian Dentists
Association of Dental Implantology UK
Here are just a few of the courses I've attended recently:
2018 October – Periodontal Guided Bone Regeneration using titanium mesh, Hungary
2015 May – Advanced Implantology Course, Petah Tikva, Israel
2014 November – One Step Vertical augmentation with maxgraft bonering and state of the art soft tissue management, Vienna, Austria
2014 November – International symposium on growth factors, Nice, France
2014 October – 18th Congress of the Hungarian Association of Oral and Maxillofacial Surgeons, Hungary
2013 June – Soft Tissue Grafting, UK
2013 June – Bonebuilder day, London, UK
2013 May – Bone Ring Technique Course, Frankfurt, Germany
2013 April – Botiss Academy, London, UK
Reviews