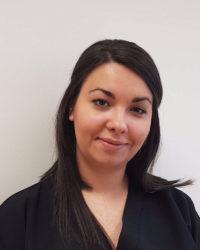 Dr. Desislava Hubenova
Dr. Hubenova completed her extensive dental training at the Medical University of Plodiv in Bulgaria; internationally recognised for its leading dental, medical and pharmaceutical faculties.
Dr. Hubenova, or 'Desi' as she is affectionately called by her patients, has become known at the practice for her informative and thorough approach with the long-term health of her patients as priority.
With a strong interest in Orthodontics; Restorative Dentistry and correct alignment of teeth for a well-balanced bite, Dr. Hubenova helps patients ensure that their dental fitness is optimal so any restorative or aesthetic work performed will last.
"We want to have a beautiful and healthy smile, so form must always follow function – in other words, we must first ensure that the way teeth come together, to evenly distribute pressure and the demands of chewing, is even.
Once your bite function and gum health are in good shape, then we can focus on restoring an attractive appearance. Just like a fabulous house must be built on a strong foundation, gorgeous teeth need healthy gum and bone to last."
Reviews